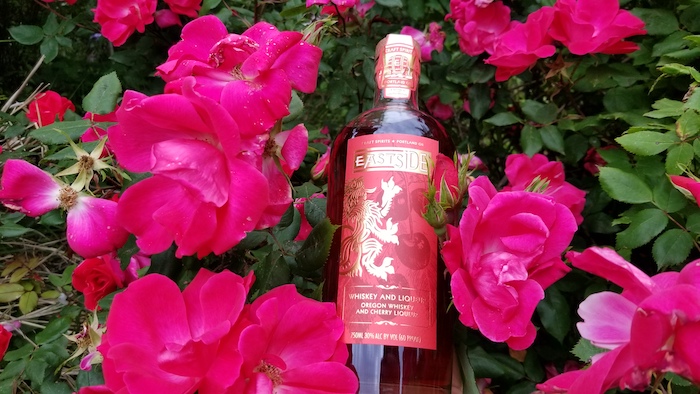 Whiskey Review: Eastside Distilling Maraschino Cherry Whisky
Editor's Note: This product was provided to us by Eastside Distilling as a test sample. This in no way, per our editorial guidelines, influenced the final result of this review. It should also be noted that by clicking the buy link at the bottom of this review, our site receives a small referral payment which helps support but not influence our editorial and other costs.
"Doing things a little differently" should be the slogan for Eastside Distilling from Portland, Oregon. They have a unique distinction as the first and only publicly traded Craft Distillery and this year introduced a Maraschino cherry whiskey with Luxardo cherry liqueur. Portland's was founded in 2008 Eastside Distillation Tucked away on the famous Portland's Distillery Row.
Luxardo from Padua, Italy, creates its cherry liqueur from the skins, pits, leaves and stems of the summer marasca cherry, which imparts a robust and complex flavor. The cherries are stored in larch wood barrels for up to three years before being distilled Copper pot stills. The distillate is diluted with water and sugar to 32% vol and bottled as "Original" Maraschino Liqueur. The resulting liqueur is the same family recipe, practiced for over 200 years.
The Luxardo brand began in 1821 with Girolamo Luxardo in Zadar, a city in present-day Croatia that was then part of Venice. After the Second World War, the distillery was transferred to Torreglia in Veneto and became one of the most important distilleries in the whole country. Remarkably, the company is still held by the original incorporation family. Over the centuries they have expanded their operations; and for many, the company "Luxardo" needs no introduction. Like Beam-Suntory, they have interests in almost every spirit brand around the world.
On the other side of the world, Eastside Distilling was founded in 2008 in Portland, Oregon. As a brand, they are developing their own portfolio, which now includes Burnside Bourbon, Hue-Hue Coffee Rum, Portland Potato Vodka, and Azunia Tequila. Eastside already has a flavored whiskey, a Marionberry whiskey that uses local fruit from the Willamette Valley. In 2021 the bottle received a much-needed facelift, but at its core the product remains the popular 60-proof blend of Eastside whiskey and marionberries.
in one press release For the Maraschino Cherry Whiskey, Eastside Head Distiller Jason Ericson said, "The combination of Old World liqueur with select casks of New World American whiskey creates a unique and accessible product that will make the perfect addition to any bar and will bring new consumers into the world of whiskey. This unique fruity whiskey is guaranteed to transport the senses to the Italian Riviera."
Two things make this whiskey different. The first, Eastside, doesn't market this as a pure cherry flavored whiskey, but rather as a cocktail base or mixer. I usually see these types of drinks being sold as whiskey (+) – think Fireball. A brand will take whiskey and pump it full of syrup or other additives and try to sell it as a legitimate whiskey product. Here, however, Luxardo and Eastside make a tactical shift and market this to the growing cocktail crowd rather than the straight-whiskey or spring-breaker crowds.
The second interesting aspect of this product is the use of Luxardo cherry liqueur. This is the Luxardo brand's flagship product and the family doesn't seem keen on tarnishing that reputation. All the more impressive is the fact that Eastside Distilling not only uses the product, but labels the Luxardo liqueur in bold letters in the bottle. Eastside had to get exclusive approval from Luxardo to create this cherry whiskey liqueur.
For me, this meant a different approach to verification. If you're looking to buy a bottle, it's important to understand that you're not buying whiskey. You are buying a complex mixed drink intended to be used more like a Campari or a vermouth than a traditional whisky. With that in mind, let's turn to glass.
Vitals: Eastside Distillation. 30% ABV or 60 proof. A blend of Luxardo cherry liqueur and American whiskey. MSRP: $39.95, Portland, Oregon.
Looks: Deep red, amber. The golden hue of the whiskey is softened by the cherry red. The legs are even and thick in the glass.
Nose: Extremely sweet, with a bit of cherry tartness. I'm struggling to find any whiskey overtones. There are very mild hints of wood and hints of grain.
Palate: A cherry bomb to start with, but still there is no syrupy texture. It has a mild oily feel on the tongue and a smooth mouthfeel. The whiskey shows up over the mid-palate with light honey and charcoal, complementing the cherry liqueur nicely without directly competing. Overall, this is true with lots of cherry and very subtle whiskey.