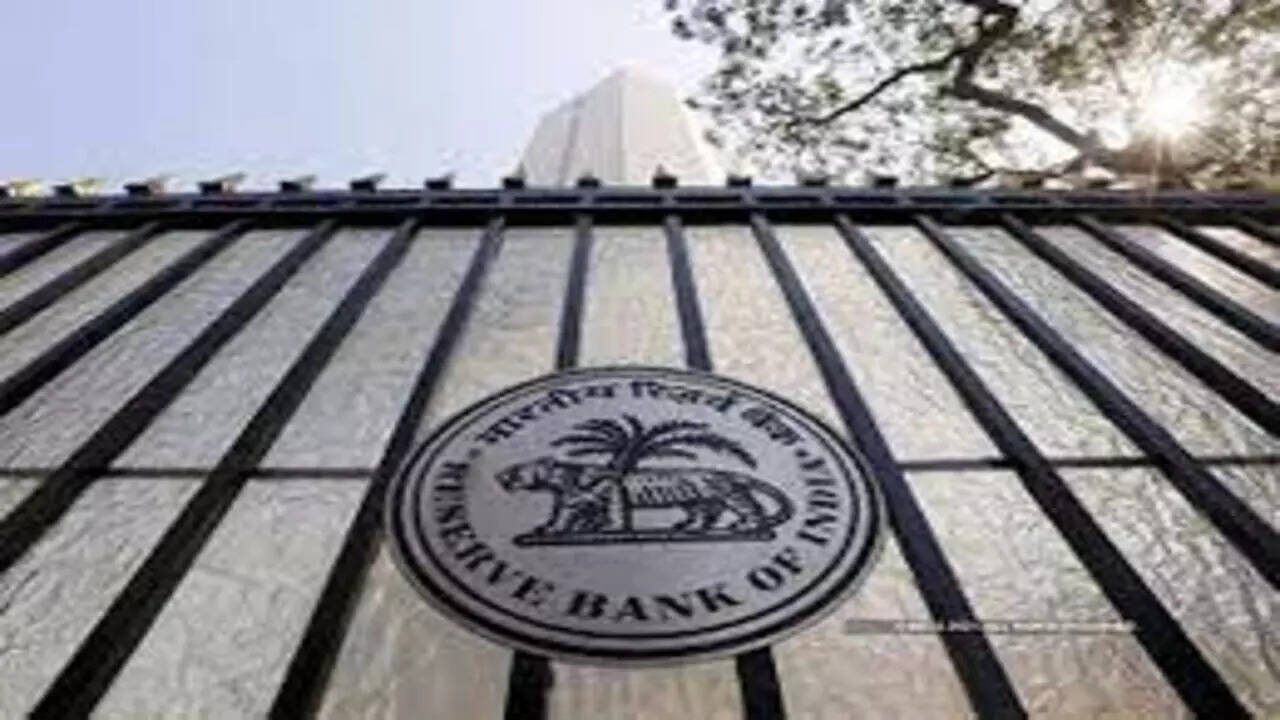 No significant impact of rate hike on home loan demand: RBI data
Interest rates do not appear to be having a major impact on people buying their dream homes with borrowed funds as banks' outstanding home loans have nearly doubled to Rs 16.85 lakh crore in the last five years, Reserve Bank data shows.
Even through the first five months of the current fiscal year, banks' outstanding home loans have grown at double-digit rates, despite the Reserve Bank raising interest rates by a whopping 140 basis points (bps) three times during that period, prompting a rise in mortgage rates. Another hike in the repo rate came in September by 50 basis points.
According to RBI data, the banks' outstanding home loans stood at Rs. Banking and real estate experts believe that interest rates, while important, shouldn't deter a homebuyer because the decision depends on current income and future prospects. Also, people are becoming increasingly aware that interest rates move up and down over the life of a loan, which is typically around 15 years.
Commenting on banks' rising loan portfolios, HT Solanki, general manager of mortgages and other retail assets at the Bank of Baroda, said affordability is an important factor as home buying is usually done with borrowed funds. "However, home loans are also long-term products, and customers expect interest rates to change over the life of the loan. In addition, average wage increases in the 8 to 12 percent range in the country also help mitigate the impact of a rate hike to some extent," he said.
Data from RBI showed that banks' outstanding home loans rose by 13.7 to 16.4 percent year-on-year in the first five months of the current fiscal year. The amount outstanding at the end of August 2022 has increased to Rs 17.85 lakhcrore.
Regarding the rising interest rates, HDFC Managing Director Renu Sud Karnad said: "I don't think that the interest rate hike will have a significant impact on the demand for home loans".
The senior banker noted that unlike other products, a home purchase is planned after a lot of due diligence within the family.
Home loans have a variable interest rate and, unlike a car or consumer loan, are generally long-term for 12 to 15 years, she said.
"And so an increase in interest rates has a relatively small impact on cash flow. Typically, 2 to 3 interest rate cycles occur during the 12 to 15 year credit period. So, borrowers understand that interest rates can go down even during such a long term of the loan," Sud explained.
The country's largest mortgage lender, HDFC, is in the process of merging with HDFC Bank. Both Karnad and Solanki, as well as real estate agents, said housing demand remains healthy and residential property sales have seen a strong pick-up over the past 12-15 months.
Property consultant JLL India chief economist Samantak Das said the home loan interest rate declined from an average of 9.45 percent from March 2016 to 6.95 percent by April 2022. This was in sync with the RBI policy rate (repo). which was on a downtrend from 6.25 percent in March 2017 to 4 percent in March 2022. Noting that the RBI raised the repo rate by 190 basis points in the current fiscal year, Das said the carry-over to the home loan rate is on the order of 140-150 basis points, bringing the mortgage rate to around 8.85 percent.
"However, home sales are still robust and could hit a decade high by the end of 2022. This may be due to strong festive demand combined with stable prices and a relatively lower home loan interest rate compared to the peak of 10-11 percent witnessed 8-10 years ago," he said.
However, that cautioned that the continued rise in home loan rates and the PMI could act as a sentiment-spoiler. Recently, real estate consultant Anarock, one of the leading housing brokerage firms, reported that January-September home sales rose 87 percent to 2,72,709 units in seven cities, breaking transactions recorded in all of 2019 before COVID.
The consultant tracks the primary sales of seven major cities – Delhi-NCR, Mumbai Metropolitan Region (MMR), Chennai, Kolkata, Bengaluru, Hyderabad and Pune. Sales amounted to 1,45,651 units in the period from January to September 2021. The figure from January to September of this calendar year is higher than the 2,61,358 units sold for all of 2019. Residential property sales plummeted to 1,38,344 units as of 2020 due to the adverse impact of lockdowns caused by COVID-19. India's primary residential market revived last year on pent-up demand and sales surged to 2,36,516 units in 2021. The strong momentum continued through September this year.