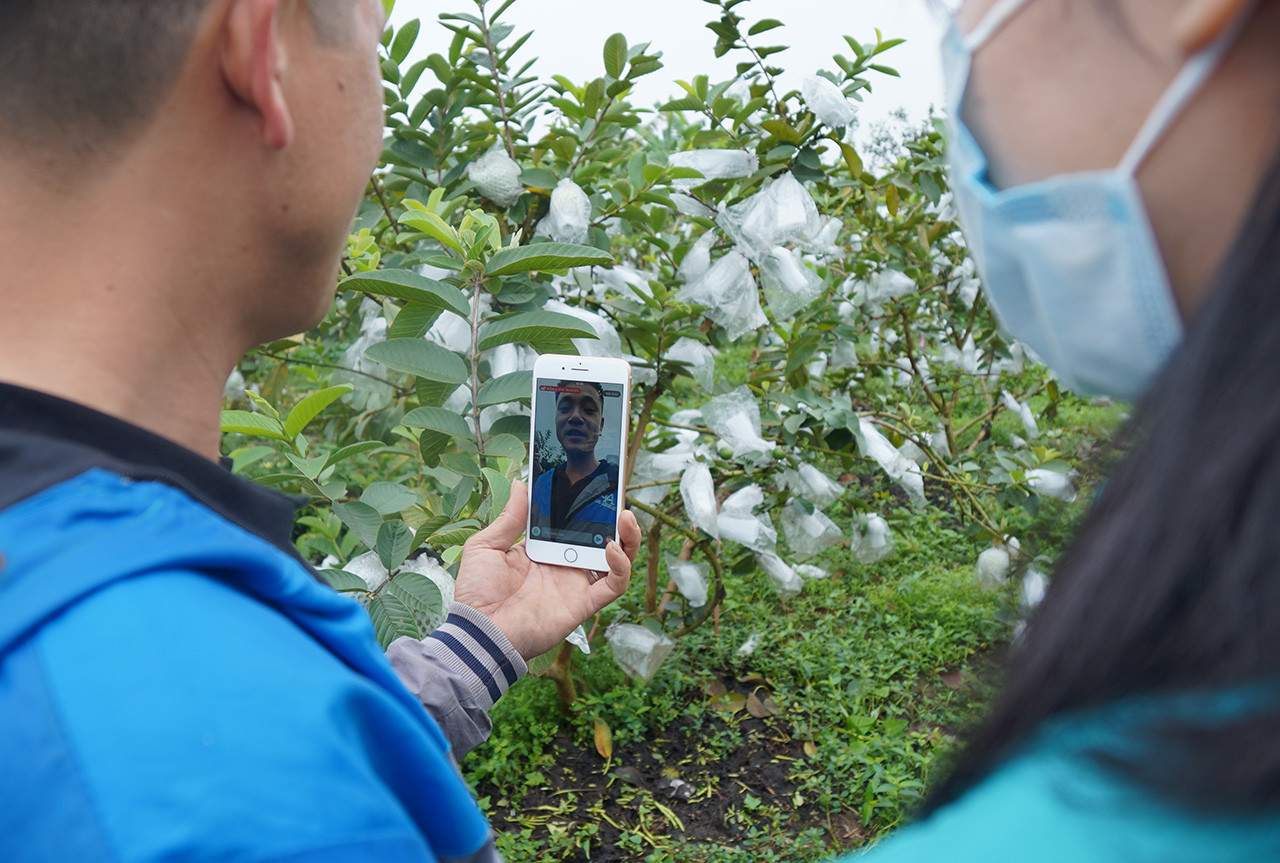 Farmers around the world offer local specialties via online platforms
Phan Thao Linh, the owner of an orange plantation in Nam Dong district of Thua Thien-Hue province, has been very busy these days. She has to pack oranges, put them in foam crates and ship them to customers.
Their customers come from the region and neighboring provinces, but also from all over the country, and their orders range from 5-10 to hundreds of kilograms.
Linh is one of the Digital Age 4.0 farmers who managed to bring Nam Dong oranges to Postmart, an e-commerce platform operated by Vietnam Post.
In June 2022, Thua Thien – Hue Post Office began to partner with Postmart to help farmers offer the district's most important product in a digital business environment.
After the training sessions that taught farmers how to take photos, stamp products for traceability, pack products and use standard transport procedures, orange orchard owners have become familiar with this new way of doing business.
It is expected that 400 tons of oranges will be sold through the platform.
In the mountainous borderland of Simacai in Lao Cai, Hoang Thi May in Ban Me township is the first household to offer Tai Nung peas for sale at Postmart.
May sold 20,000 kilograms of peas at VND 55,000 per kilogram after the first harvest campaign.
May plans to harvest 20 tons of fruit from the family's six hectares of land. With Postmart's support, her family hopes sales through the platform will double.
According to Vietnam Post Deputy General Manager Le Quoc Anh, Postmart, the e-commerce platform, has created 3.2 million accounts for households. To date, there have been nearly 610,000 transactions involving tens of thousands of products that are city/province specialties, OCOP (One Commune – One Product) products, art and consumer goods.
Vietnamese specialties
Not only Postmart, but also many other e-commerce platforms such as Voso, Sendo Farm and Shopee Farm distribute Vietnamese agricultural products, increase sales in Vietnam, but also export products abroad.
In 2021, three tons of Bac Giang lychees were exported to Europe for the first time via the cross-border e-commerce platform developed by Viettel Post.
The lychees met GlobalGAP standards, plant quarantine and quality control requirements in Vietnam and Europe, and were traceable back to the plantation via an app provided by iCheck.
In May 2022, Vietnam Post Logistics exported nearly 20 tons of durian to the US market. In addition to the USA, the company also exports durians and litchis to Asian and European markets.
Vietnam's agricultural products are competitive with other countries through international e-commerce platforms such as Amazon and Alibaba.com.
According to Alibaba.com, some sectors have seen impressive growth, most notably F&B.
The competitive advantage of Vietnamese sellers is based on large production capacity, high-quality and diverse products, competitive prices and an export-oriented policy.
Tran Thi Yen Phi, director of DSW Co Ltd, said she earned US$3,000 from the first order, and after a year, her turnover reached US$260,000. She has learned from Chinese sellers in multimedia payments and livestream methods.
Le Tu Uyen, director of Natural Love, said in 2021, when the Covid-19 pandemic was raging, the strategy of expanding business into e-commerce platforms had proven its effectiveness.
Orders now come regularly from 10 countries, including the USA, Spain, Japan, South Korea, Cambodia and India. The company has a stable turnover of $800,000 and cooperates with 2,000 factories, cooperatives and workshops.
Alibaba.com's Vu The Tung said that the strength of Vietnamese sellers and the recently signed FTAs ​​(Free Trade Agreements) are also important factors that have accelerated digital transformation among small and medium-sized enterprises (SMEs).
Digitization benefits sellers, but also allows them to develop a more sustainable business model.
Tam An